Please submit this form to request a tour with Chilly Billy after viewing the rates below. (If you do not see a confirmation email reply, please check your spam or junk folder.)
For those who experience difficulty submitting our request form, please either email Billy directly at chillybilly@deltabohemian.com or call and leave him a message at 662-701-5020. He will reply to you soon.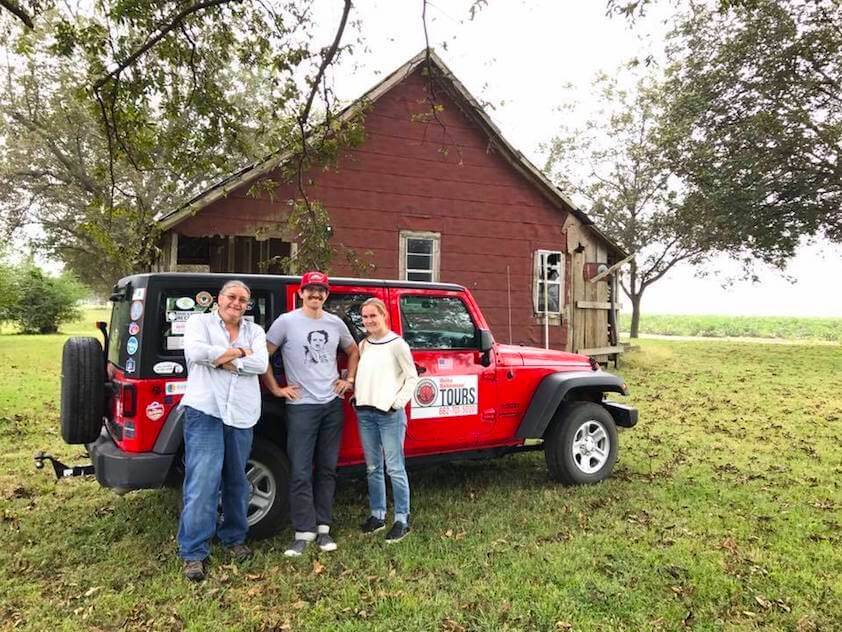 Jeep Wrangler Driving Tour
$65 per hour for 1 person Additional passengers $10 each per hour
Maximum 4 passengers
2 hour minimum
3+ hours recommended, can include river
Larger Group Rates
Billy is open to bus groups or using optional vehicles for his tours to accommodate more passengers. Just ask.
Festival and Holiday Rates
Billy limits the number of daily tours he gives during festivals and holidays, so book early. Increased hourly rates apply during festivals and holidays. ​
Discounts and Combining Tours
Discounts are not available. Please do not ask for one. All tours are private. We do not combine separate groups and/or individuals.
Hours of Operation
Tours are given seven days a week.
BOOK EARLY