Jeep Wrangler Driving Tour in the Mississippi Delta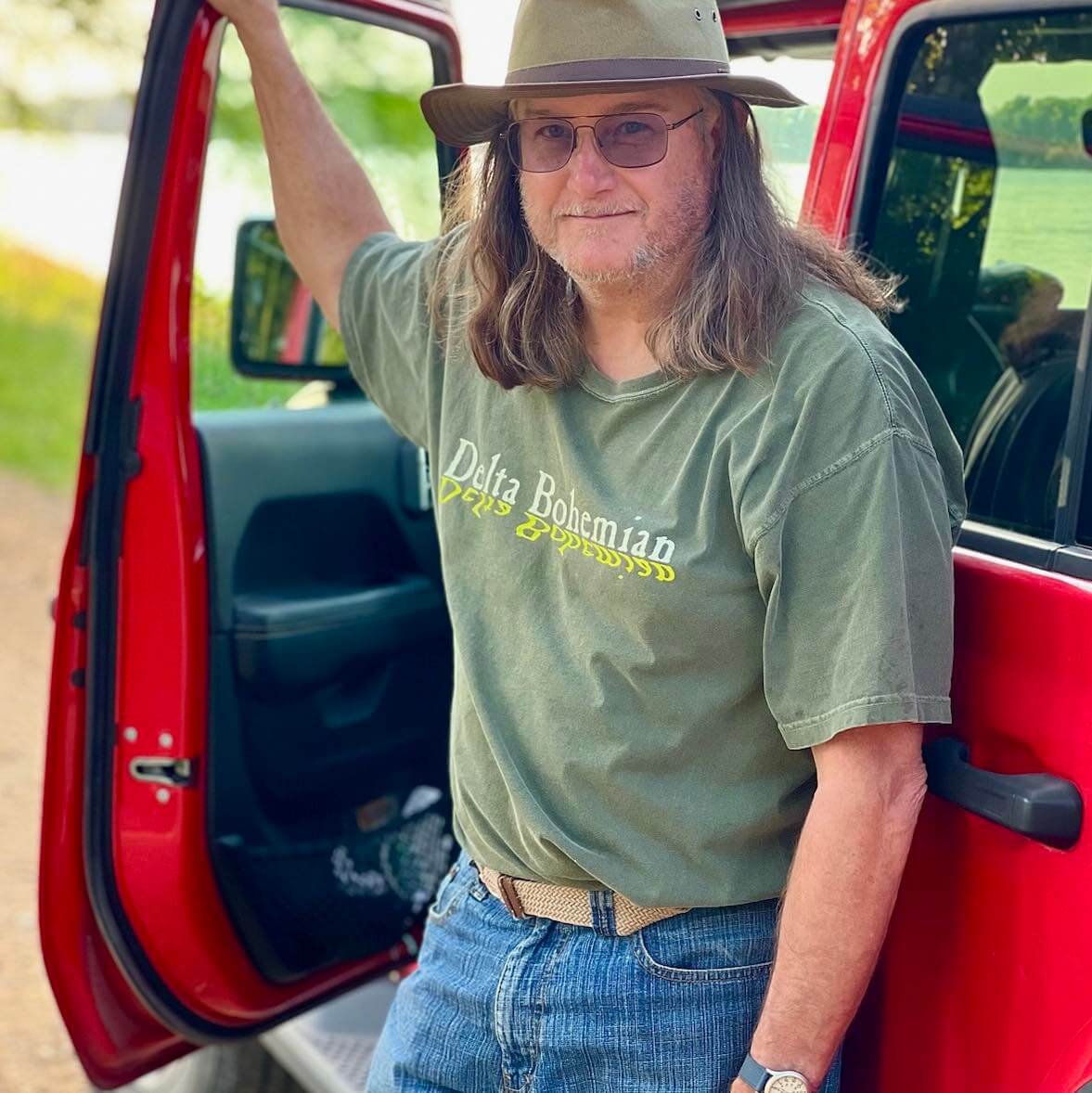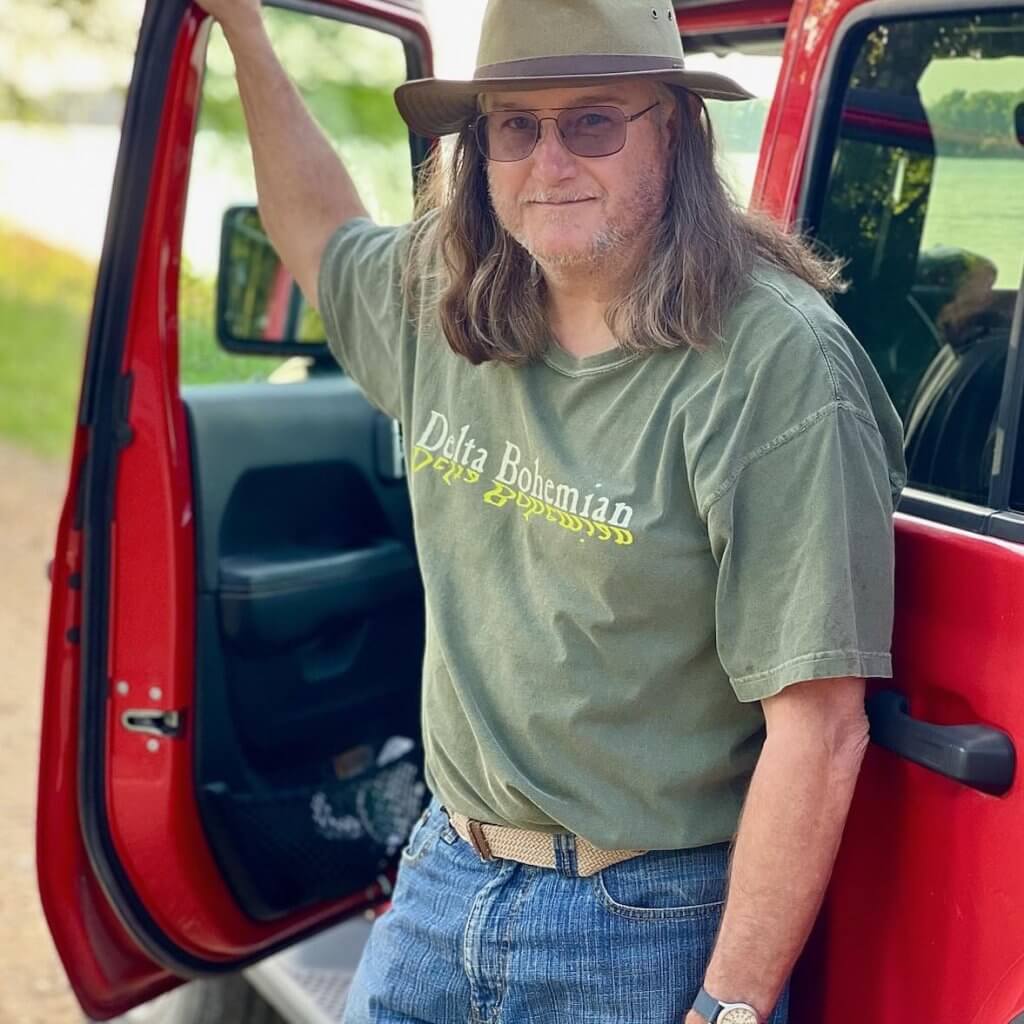 Chilly Billy has been told over and over, "we would never have discovered or learned about all the information you shared with us and showed us had we not taken your highly informative Delta Bohemian Tour!"

RATES AND TOUR DESCRIPTIONS
THREE-HOUR DELTA BOHEMIAN TOUR

THREE-HOUR DELTA BOHEMIAN TOUR
One person: $250 total
Two persons: $270 total
Three persons: $290 total
Four persons: $300 total

The private, in-depth area, regional-identity THREE-HOUR DELTA BOHEMIAN TOUR is approximately three hours in a comfortable, air-conditioned, Jeep Wrangler and includes a driving history of Coahoma County, beginning with the macro to the micro. As we head toward Muddy Water's homesite we define the Delta geographically and culturally, while discussing in detail all-things agricultural. Next, a visit to an oxbow, a ride on the levee and a visit to Friars Point and the Mississippi River, where river history and its specifics are narrated on the banks, and Friars Point's fantastic music, river and civil war history are delineated.

The final and shorter leg of the regional-identity tour focuses on Clarksdale, its founding and pre-history, Tennessee Williams and blues history, the musical and Civil Rights poignancy of New World District, with a thorough acclimation to current music venues and restaurants.

The three-hour tour allows for an in-depth conversation about agriculture, what defines the Mississippi Delta, present and past socio-economics and how all these threads weave together to form a unique, diversified, cultural fabric! It's a wealth of information! BOOK NOW!
PREMIUM, EXTENDED, FOUR-HOUR DELTA BOHEMIAN TOUR
PREMIUM, EXTENDED, FOUR-HOUR DELTA BOHEMIAN TOUR
One person: $330 total
Two persons: $350 total
Three persons: $370 total
Four persons: $390 total
Includes all the elements of the three-hour tour plus a more extensive, profound, and well-developed understanding of the area and a trip to Moon Lake with its captivating history.

Contact Chilly Billy directly for a customized, farther-reaching, contractable tour assessed on an hourly basis. We can visit other Delta towns, grave sites and even a visit to Helena, Arkansas on the other side of the Mississippi River. Your time and money buy my drive time.

BOOK NOW!
CONTACT CHILLY BILLY TO BOOK YOUR TOUR

PAYMENTS
Billy accepts cash or credit card payments.
Tips are appreciated.
DAILY TOURS
Chilly Billy only gives one tour per day in order to ensure that he is fully present and fresh for all his touristas.
PHOTOGRAPHY
Please feel free to take pictures, but videotaping and audiotaping of Chilly Billy's presentation is not allowed. Happy to snap pics of y'all for y'all at any time!
CELL PHONES
Please mute all cell phones while on tour. The regional-identity tour requires focus in order to understand our laidback area. ​Host will not talk over cell phones or cross dialogue.
DISCOUNTS AND COMBINING TOURS
Discounts are not available. Please do not ask for one.
All tours are private. We do not combine separate groups and/or individuals. We offer relational tours only.
HOURS OF OPERATION
Tours are given seven days a week

OUR LOCATION FOR PICKUPS
Our address is at iconic landmark and shared with Abe's Bar-B-Q at 616 N. State Street, Clarksdale, MS 38614, conveniently at The Crossroads, but we can also pick you up at the location of your choice or wherever you are staying in Clarksdale. These details will be finalized with Chilly Billy after booking your tour.

CONTACT FOR QUESTIONS
chillybilly@deltabohemian.com or 662-701-5020